About 25 participants came to our first POP User Forum on Friday, May 19, 2017 during the EU HPC Summit Week 2017 in Barcelona.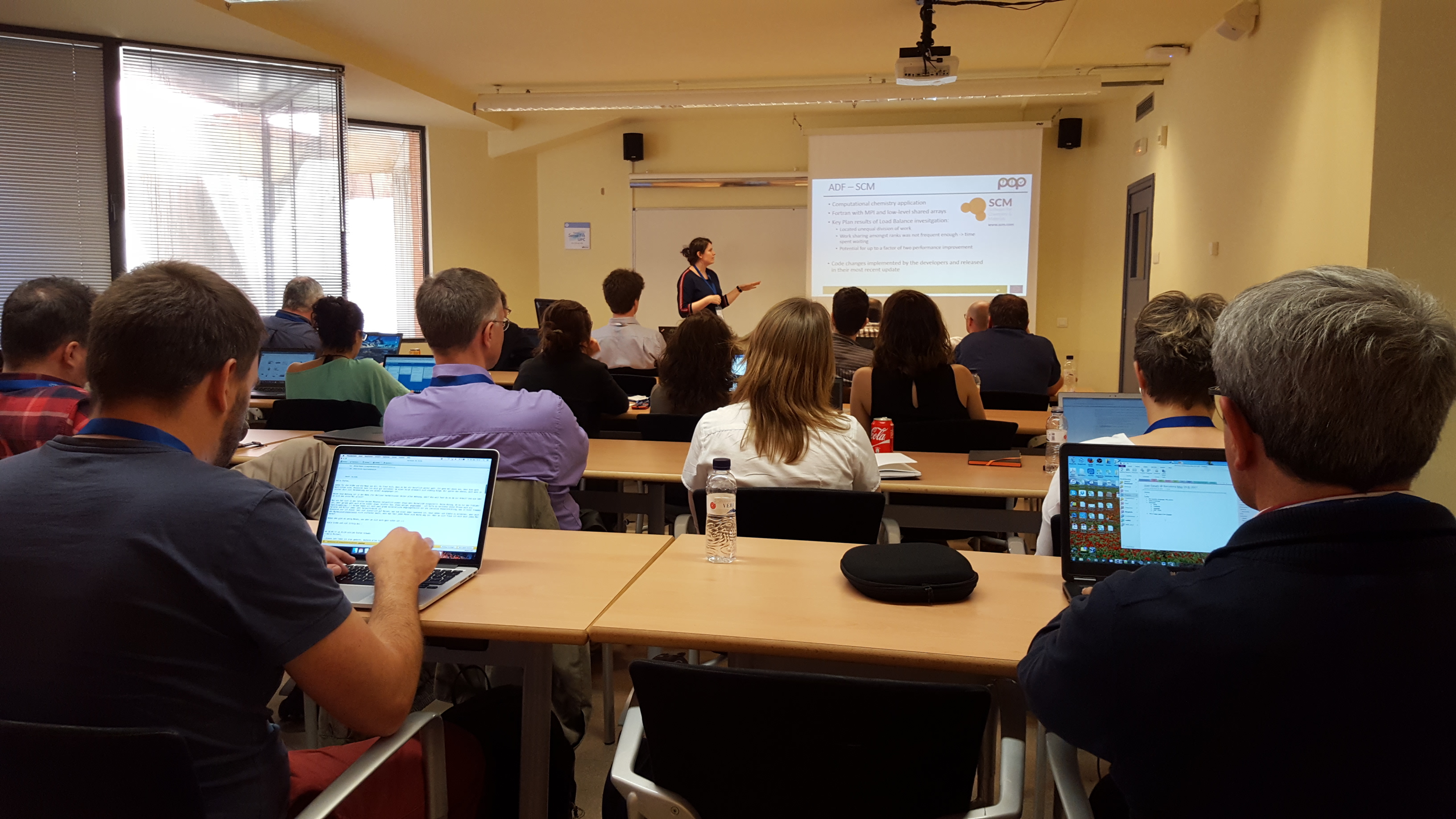 After an introduction to the POP CoE and its services by Coordinator Jesus Labarta of BSC, Sally Bridgwater from NAG summarized the results and successes from the first 18 months of POP services. Next, two selected POP customers presented their experiences and results from performance assessments and by POP Collaborators: Harald Klimach, Universität Siegen talked about the outcomes of various POP services for his codes Ateles und Musubi and Riccardo Rossi, UPC presented results of the Kratos code analysis. The last three presentations focused on collaborations with other CoEs or organisations: Paul Gibbon, JSC reported on the outcome of a series of EoCoE/POP performance analysis workshops, Alan O'Cais, JSC discussed the collaboration with the ECAM CoE, and finally Ondrej Jakl, VSB described the POP training at IT4I and results from the PERMON code analysis. The User Forum closed with a questions and answers session for POP customers and collaborateurs led by Maike Gilliot, Ter@tec.
Finally, Sally also presented a POP Poster during the poster sessions of the EU HPC Summit Week 2017 on Tuesday, May 16.