POP recently participated in the NAFEMS World Congress 2021, held virtually from the 25th to the 29th October.
NAFEMS is the "International Association for the Engineering Modelling, Analysis and Simulation Community" and their biennial world congress is an important landmark in the analysis and simulation calendar. Ten keynote speakers, 1,000 attendees, and over 600 delegates from all over the world presented state-of-the-art results in various fields, including automotive, physics, aerospace and chemistry, as well as many more.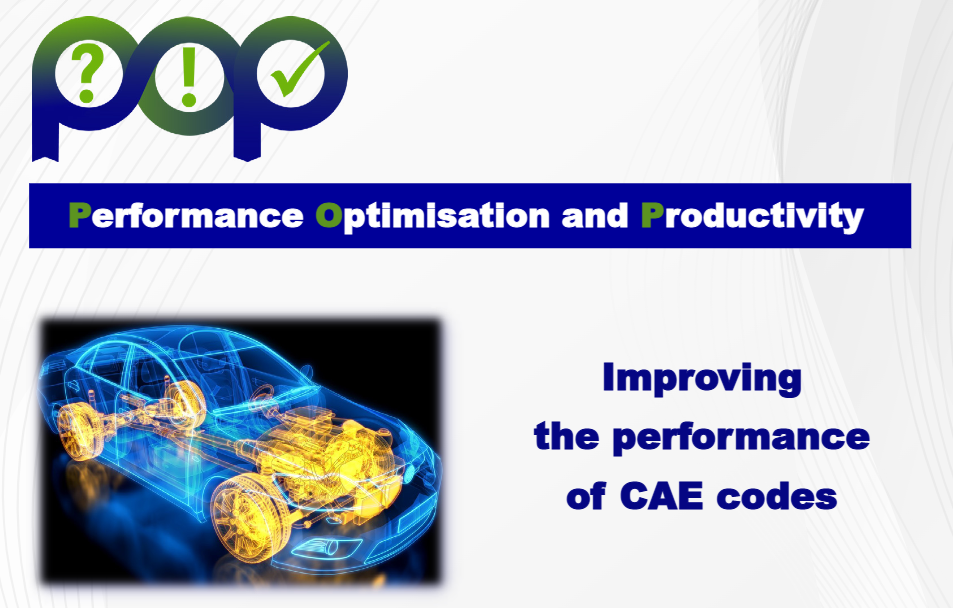 POP analyst Federico Panichi delivered a talk entitled "Improving the Performance of Engineering Codes", which presented the POP methodology, a set of case studies, and the approach we take to help our clients.
Organised by FocusCoE, POP shared an exhibitor's booth with fellow CoE EXCELLERAT, giving us a great opportunity to share knowledge with other HPC researchers, analysts and innovators. Many conference attendees visited the booth, to learn more about the possible performance gains of their software from a POP service.
We look forward to attending the next world congress in two years' time!